I am here to help you!  You can manage your Kirby Sanitation account online anytime! Pay bills, update your information, change email or payment preferences, check collection schedules and more!
Kirby Sanitation's Updated Schedule for this week is below!
Kirby Sanitation will be closed Wednesday, 1/19/2022, due to road conditions.
We will resume operations on Thursday, 1/20/2022. We will Run TUESDAY'S routes on Thursday, WEDNESDAY'S routes on Friday, and THURSDAY'S routes on Saturday.
MONDAY's route for this week has been canceled and will resume normal Monday collection on Monday, 1/24/2022.
As always, the safety of our employees and those in our community is our top priority! Once we resume collection there will still be NO COLLECTION ON ICY ROADS.
Thank you for your business and understanding!
Kirby Sanitation is proud to offer services in Greenville and Spartanburg Counties
Locally owned and operated, Kirby Sanitation believes in offering our customers a superior service at a fair price!  Simple as that.  If you need a trash cart for your house or a dumpster for your business we would like for you to experience what sets us apart from the crowd.
Kirby Sanitation will be closed Tuesday, 1/18/2022, due to the inclement weather and road conditions.
Kirby Sanitation Services
We're proud to announce that C&J Enterprises is now part of the United Site Services (USS) family. You now have access to even more temporary site services to support your project needs. Get a quote for site services today!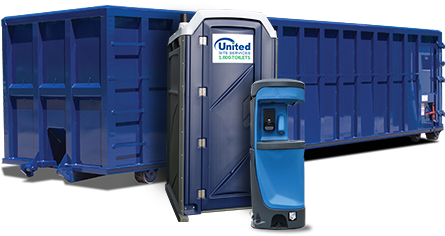 Kirby Sanitation Services